Scholarships Maguire Fund
Scholarships for deserving students covering the fees in part will be offered by the Maguire Fund in memory of Hugh and Tricia Maguire, co-founders of the course.
Any applicant wishing to apply must also supply the following with their application:
– Covering letter stating why you are applying for the scholarship
– The family's most recent tax return
The final decision as to how the funds are allocated rests solely with the teaching staff and will be based on artistic merit and economic barriers facing the candidate.
Applications must be submitted no later than May 12 2023.
The Maguire Fund has been created in memory of our great friends and co-founders of the course Tricia  and Hugh Maguire.
They have been an integral part of the course since its inception in 1998, and over the years they have continuously sustained and advised us all, teachers and students of the Xenia Chamber Music Course. We cannot forget how generous they have been, sharing with us their practical experience and wisdom, as well as their sense of humour.
These vivid memories and our indebtedness to Tricia and Hugh's generous spirits lie behind the idea of a more tangible memorial with the creation of the Maguire Fund, whose principle aim is to provide scholarships to young musicians wishing to attend the course and in need of financial support.
Any contributions to the fund, big or small, are most welcomed. If you wish to make a donation, please check our Support us page.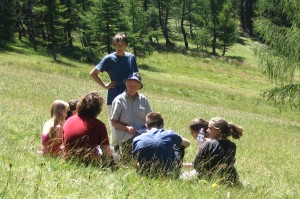 SCHOLARSHIP FOR UKRAINIAN STUDENTS
Students wishing to apply to the course are asked to send us (xeniacourse@gmail.com) the filled-in application form with a recent recording of their playing, as well as a short description of their current circumstances. They should also describe briefly the reason they would like to participate in the Xenia Chamber music course.