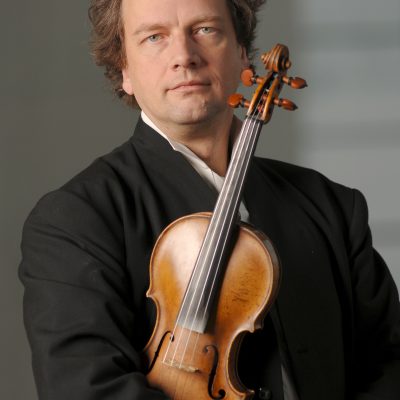 Chris Duindam, born in the Netherlands, started his violin studies at the Royal Conservatory in The Hague with Qui van Woerdekom, and Maarten Veeze at the Sweelinck Conservatory in Amsterdam. He graduated from the Utrechts Conservatory, studying with Philip Hirshhorn, Viktor Liberman, Eli Goren and Emmy Verhey.
Chris Duindam is a professor at the Tilburg Conservatory, Utrecht Conservatory, Prins Claus Conservatory Groningen and at the Academie Muzikaal Talent (AMT).
He appears regularly as a soloist, in chamber music concerts and gives masterclasses in the Netherlands and abroad. From 2003 until 2017 he was a member of the renowned Combattimento Consort Amsterdam.
In 2012 Chris Duindam started the 'Cugnon Project' , an initiative to connect young musical talents with professional musicians in playing chamber music at concerts and at the Cugnon International Chamber music Festival.
Chris Duindam plays on a Jacob Stainer (1660) with a Nicolas Maline bow (1865).