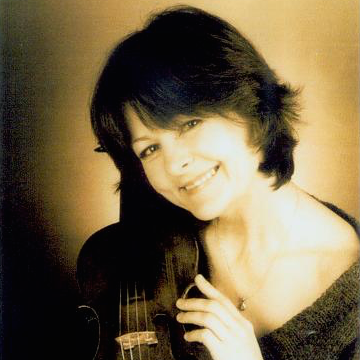 Ilona Klusaite was born in Kaunas, Lithuania, where she attended the Lithuanian Music and Theatre Academy before becoming first violin of the Kaunas String Quartet. The quartet won the Grand Prix at two Kaunas Chamber Music Festivals in 1983 and 1987 respectively and in summer 1992 studied under the Amadeus String Quartet as part of a residency at Regent College in London.
The quartet soon became known at the Collegium-Kaunas (formally from 1996) and released many recordings from Astor Piazzolla's Tango Nuevo to Zita Bruzhaite's Sonnets and Dances.
Ilona was nominated to compete in the international competition of young musicians 'Talents for Europe'. In 2010 she won the Santaka Honour merit award from the Kaunas Municipality, and later gained Honours from the President of Lithuania Dalia Grybauskaite for her creative and groundbreaking work with students. From 2002 – 2014 Ilona also performed in the Kaunas City Symphony Orchestra as the second concertmeister.
She has lectured at Kaunas Vytautas Magnus University Music Academy and has been teaching since 1984 at the Kaunas Juozas Naujalis Music Gymnasium.