PAPA HAYDN
What about starting with Franz Joseph Haydn (1739-1809), the so–called "Father of the String Quartet." Did you know he wrote around 70 quartets between 1762 until 1799?
Who else was writing quartets during this time?
To start with the Italian composer, Luigi Boccherini (1743-1804), a kind of co-founder of the string quartet, who wrote around 100 quartets, more even than Haydn. His quartets were composed initially under Haydn's influence, and almost simultaneous to the time the Austrian composer wrote his early quartets.  Another Austrian composer, Haydn's younger friend   Wolfgang Amadeus Mozart (1756-1791) wrote all his 23 quartets in between 1770 and 1790. The most famous set of six quartets are known as the "Haydn Quartets", because they were dedicated to the older Maestro. The German composer Ludwig Van Beethoven (1770-1827) came to Vienna to study with Haydn the year after Mozart's death-1792. It so happened that his amazing Op.18 cycle of 6 quartets were written in exactly the same year, 1799, as Haydn's last completed quartets- the Op.77. Haydn was so bowled over by Beethoven's achievement that he actually did not finish the Op 77 set- he thought it time to call it a day and let Beethoven get on with it. He only wrote two of the set of six quartets!
COMPOSER INSTRUMENTALISTS
Mozart and Beethoven were both brilliant pianists, renowned for their improvisations and for their performances of their own music.
Of the four composers mentioned so far, each one played a string instrument- they all wanted to play quartets, their own and those of their composer friends. So what instruments did Haydn, Boccherini, Mozart, and Beethoven play? Could they have made up a string quartet – that is if they had ever been in the same place at the same time? (This never happened).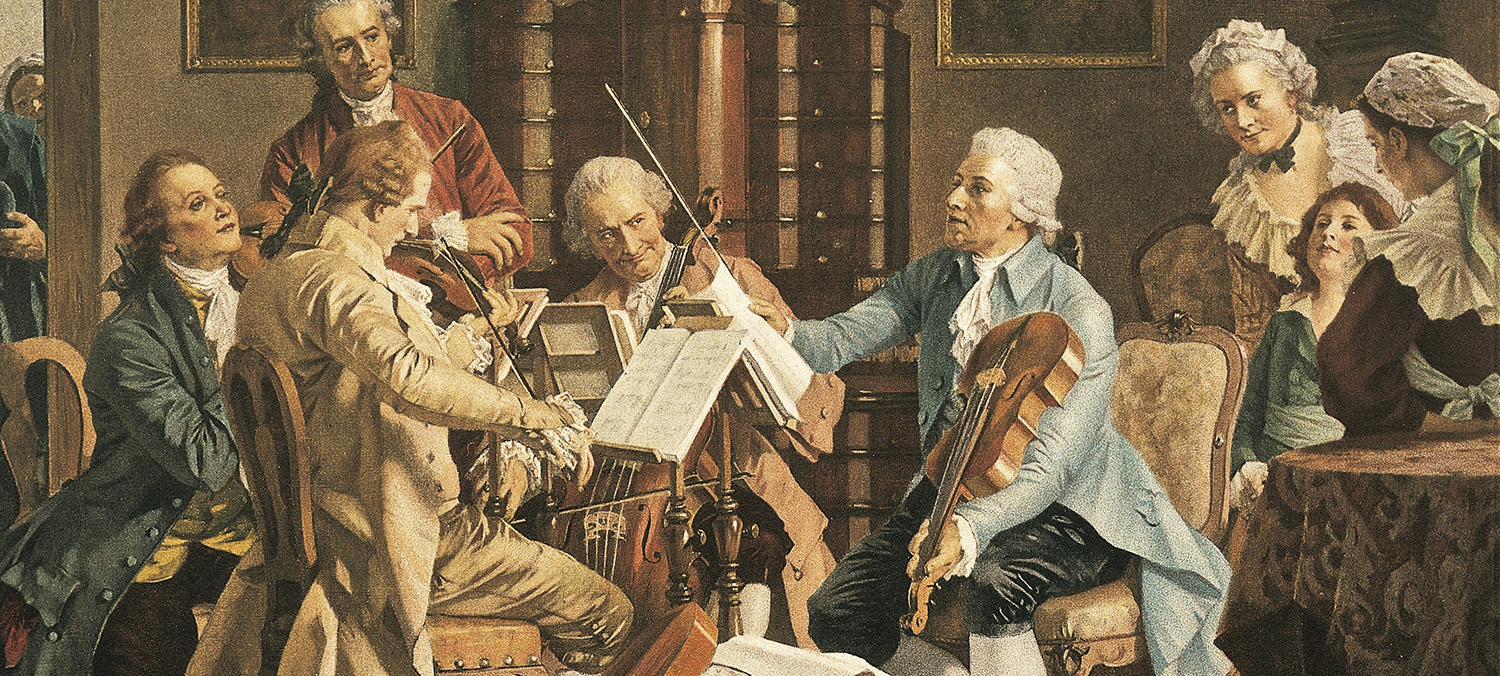 PATRONS
By coincidence Haydn and Beethoven shared a patron in Vienna, Prince Joseph Franz Von Lobkowitz, a Bohemian amateur who owned various palaces, not least in Vienna and Prague. He was described by a contemporary as a "the most foolish music enthusiast, who played music from dawn to dusk, and spent a fortune on musicians!" He even kept a private orchestra!
It was Lobkowitz who commissioned the Op18 quartets from Beethoven and the Op 77 from Haydn.    In gratitude for all the money and hospitality he received from this generous Prince, Beethoven dedicated several important works to him – the Op 18 quartets, the 3rd, 5th and 6th Symphonies, the Triple concerto, and the Harp quartet Op 74!  Not bad!!
BEETHOVEN'S PATRONS
Who were Beethoven's main Sponsors- apart from Prince Lobkowitz. Can you think of any works named after them? Or pieces dedicated to them?
Prince Karl Lichnowksy was a friend of Mozart's, and his beautiful wife was an excellent pianist. They gave Beethoven a handsome annuity, a quartet of beautiful Italian instruments (2 violins, one by Joseph Guarnerius, another by Nicolò Amati, a viola by Vincenzo Ruggeri and a cello by Andreas Guarneri!!) and gave him rooms in their palace. Many of his works were first performed at their regular musical evenings or concerts held every Friday in their Palace. Beethoven repaid with his dedications, so that their names remained in history!
The Russian Count André Razumovsky kept a professional quartet – although his main job was Russian Ambassador to the Court of Vienna. He himself sometimes played second violin in his quartet.  Then the Archduke Rudolf was perhaps the most important patron of all, as well as being one of Beethoven's most talented piano pupils. Later he was appointed Archbishop of Olmütz.
THE FIRST PROFESSIONAL STRING QUARTET
When did it come into existence? How did it operate? Did it arrange its own concerts, or receive invitations? For which composer(s) did it come into existence?
A very young quartet, which had received coaching from Haydn was made up of Ignaz Schuppanzigh, 1st violin, Louis Sina 2nd violin, Franz Weiss viola and Nikolas Kraft cello. They became a resident quartet at the Lichnowsky Palace in 1794. KARL CZERNY stated that Schuppanzigh was "unrivalled in the art of quartet playing (…) and the best conductor of his day". We will return to this theme next time and see what more we can discover about Schuppanzigh. Just to keep the theme warm, you should know that he was nicknamed by Beethoven "my Falstaff" – when he was being polite. The composer had other comic and disrespectful names for him- although he was full of respect for his musicianship. What can you find out in the meantime about this important figure, first performer of quartets by Haydn, Beethoven and Schubert?
Elizabeth Wilson
A GUIDE TO LISTENING:
A way of discovery or deeper study of new repertoire or interpretations! Here are some suggestions of things to listen to.  We'd love your comments and suggestions! Have fun listening!
We thought our Xenia guide should start with HAYDN QUARTETS and keep this theme going until we exhaust it!
We are asking all our staff members if they have a favourite Haydn quartet.
Do you have a favourite quartet or a favourite movement of the ones you know? Can you tell us why you particularly like it, what's special about it?
Here is Daniel Roberts, second violin of the Castalian String Quartet, with his choice:
"Picking a favourite Haydn quartet is akin to choosing which of your 68 children (mazel tov!) you like the best, even if you can't possibly remember all their names (or keys)! I've narrowed it down to a set: the six Opus 76s. They're heralded by a celebratory G major cadence that displays the full, resonant might of a unified string ensemble, before going on to highlight each instrument in turn from the bass up. From here on in I'll try and restrict myself to some highlights! Take the mix of hope and heartbreak in the chorale of No. 1's slow movement, or its hilariously childlike coda. How about No. 2's Sturm und Drang 'Allegro' (the theme is ingeniously constructed of pure fifths) abruptly followed by the folklike simplicity and pizzicato of its Andante o più tosto allegretto. I love the Menuetto, a canonic witches' dance with cello and viola hunting the violins from one bar behind. Oh, and listen for the donkey brays in the gypsy finale, inspired by Haydn's noisy neighbours. Then comes the famous 'Emperor' quartet and its devastatingly beautiful slow movement, which you'll recognise as Germany's national anthem. No. 4 opens with the gently ascending first violin phrases that give it the nickname 'Sunrise' and No.5 is dominated by an exquisite F sharp major Largo. Don't miss its rollicking barn dance finale, either. The set is crowned by the E flat major quartet and my personal favourite slow movement, remarkably in B major. In these six quartets we find Haydn in his pomp, having truly mastered an art form he'd single-handedly elevated to such heights. They are pervaded by devious invention and spine-tingling expression in equal measure. Get listening!"
F. J. Haydn, Quartet op. 76 n. 2 in D minor – Castalian String Quartet
And here is Simon Rowland -Jones, editor of Peters Edition of the Haydn String Quartets and Xenia Course Honorary President with his favourite: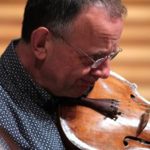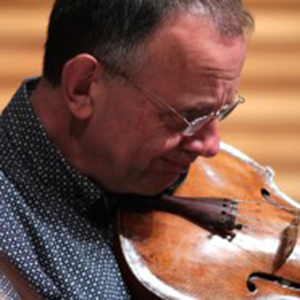 "The idea of choosing a favourite Haydn string quartet is inevitably a bit of compromise. Time and time again during the many years I spent preparing the new edition I managed to convince myself that the quartet I was currently working on was my favourite, or the best. However, if I had to choose only one quartet to take to the proverbial desert island, it would (today at least) be the String Quartet in B flat, Opus 64 No. 3. Haydn has a reputation for humour, which I prefer to call 'wit', because his music doesn't ever make me laugh but it does very frequently make me smile.  Composed in 1790 the Op.64 quartets brought to a close Haydn's thirty years of service as Capellmeister to the Esterházy family.  In them he successfully fused the brilliant, extrovert manner of the later music (bear in mind these were written specifically for important public concerts in London) together with the more private, connoisseur's medium of earlier quartets such as the Op.20. The opening bars of 64/3 are a shining example of Haydn's wit, demonstrating his use of diverse musical backgrounds and his unsurpassed mastery of the unexpected.  The quartet opens with an irregular five-bar phrase, lively, classical and conversational, followed by a two-bar coda, which in effect brings the movement to a ridiculously premature close. After a short silence, beginning in the cello there commences the galloping rhythmic motif of a Hungarian equestrian march, one of Haydn's wittiest concepts ever. Then, following some development, a proper second subject, witty in its mere existence, as defined second subjects and in the dominant key are so unexpected in Haydn quartets, reveals a third and completely different character, a lyrical, aria style with an accompanying figure artfully swapping between the inner parts. As if the first movement isn't enough reason to love this masterpiece of quartet writing, near the end of the Adagio comes one of Haydn's most treasured quartet moments; a magical shift to a coda of such harmonic poignance that one cannot help but be transported. These bars are truly as beautiful and moving as any to be found in all of the Haydn quartet slow movements. The substantial Menuetto begs question after question with its witty use of trilling hemiolas, and the galant-styled finale reminds us of the equestrian element of this quartet, with its leaping theme and high spirits.
Please listen to it and play it as soon as the great day comes when we are all allowed to play chamber music again; it will undoubtedly enliven the spirit!"
This is a suggestion- the version by the Quatuour Mosaïques (at 17'50")
HISTORIC PERFORMANCES
How many old quartets from "before your time" do you know? Let's listen to some recordings from before WWII! Let's start with three very famous quartets active in the 1930s
How do these performances contrast with quartets playing today? Have you any preferences? Can you suggest other quartets from this period, or even earlier?
TO FINISH – HAPPY EASTER
We are happy that our BLOG is starting in time to wish you a VERY HAPPY EASTER, While Haydn never wrote a Passion like Bach as an oratorio with orchestra soloists and choir, he did write a most remarkable work for string quartet- The Seven Last Words of Christ on the Cross,  a  contemplation of the Easter narrative.
In this version of Haydn's masterpiece recorded by the Quatuour Mosaïques you can listen with the score.
SUGGESTED READING
Angus Watson. Beethoven's Chamber Music in Context. Woodbridge, UK: Boydell Press, 2010
Simon Rowland Jones. Notes to complete edition of Haydn Quartets. Peters Edition
H.C.Robbins Landon.  Haydn: A Documentary Study. Thames and Hudson, 1981
Giorgio Pestelli. The Age of Mozart and Beethoven. Cambridge University Press, 1984