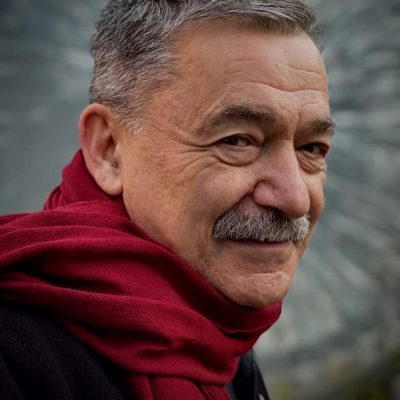 Igor Polesitsky was born in Kyiv, where he began studying the violin at the age of six under the guidance of Gregori Yampolsky. At nineteen, after attending the Glière State Music School of Kyiv and the Tchaikovsky Conservatory, he moved to the United States where he graduated with a degree from the Curtis Institute of Music in Philadelphia. While studying under Max Aronoff, Mr Polesitsky began performing in the USA and abroad, taking part in many international music festivals, the 1982 Curtis European chamber music tour, and the "Russian Music Week" at Carnegie Hall.
Since 1983, he has been the Principal violist of Florence's Maggio Musicale Fiorentino Orchestra (principal conductor, Zubin Mehta) and has toured and recorded extensively under the direction of some of the world's major conductors. In addition to his work with the orchestra, Mr Polesitsky continues his concert engagements with musicians of the highest international renown. Of particular note are his Italian tour with the Borodin Quartet and his stage performance of the solo violin part composed for him by Luciano Berio in his last opera "Cronaca del Luogo," which opened the 1999 Salzburg Festival.
Mr Polesitsky's interests go beyond classical music, however, and have led him to explore the traditional Yiddish music of his childhood. As a founding member of the Gebirtig Trio, the Shir-am 3 ensemble and, since 2005, the Klezmerata Fiorentina, he has participated in numerous international musical events: festivals of Jewish music and culture in Venice, Basel, Krakow, and Moscow; worldwide radio and television broadcasts by the Austrian Radio ORF, Swiss Radio of Lugano, Italian RAI 3 and RAISAT television; and concerts with some of the most prestigious Italian chamber music organizations such as the Accademia di Santa Cecilia in Rome, GOG in Genoa, Settembre Musica in Turin, Milano Musica in Milan and Amici Della Musica in Florence.